Carboxymethyl cellulose sodium manufacturer
Carboxymethyl cellulose sodium manufacturer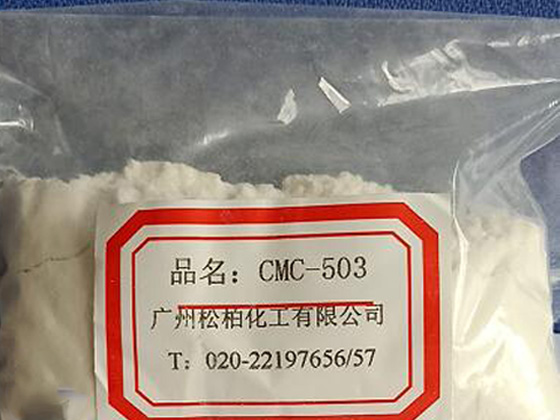 Features:
● Carboxymethyl cellulose, also known as sodium carboxymethyl cellulose, English name Carboxymethyl Cellulose, referred to as CMC.
● After years of development, the battery-grade CMC still fails to solve the problem of rapid dispersion and dissolution in normal temperature water, which brings many inconveniences to users. For many years, people have been striving to find a way to solve this problem in order to use the program. Simplify and save production costs. Now, after years of painstaking research and development, our technicians finally let this modified and instant carboxymethyl cellulose (model SY-701) come out.
● The difference between SY-701 and ordinary CMC is that it has good dispersibility in normal temperature water, fast dissolution rate, and superior stability and rheology. Ordinary CMC has a natural dissolution rate of more than 24 hours, and the company's products are immediately dispersed under the same conditions, and can be dissolved to form a colloid in 10-20 minutes. SY-701 can be dissolved in an instant (3-5 seconds) if required by the user. Since the dissolution rate is fast and does not require mechanical acceleration to disperse and dissolve, the formed colloid has good stability and the viscosity is not easily lowered. When ordinary CMC encounters high-priced metal ions or heavy metals, the colloid will be damaged, causing the viscosity to drop, and the CMC will even precipitate out of the solution. SY-701 is effective against high-priced metal ions or heavy metals, and the colloidal stability is very good.