Battery grade lithium hydroxide monohydrate
Battery grade lithium hydroxide monohydrate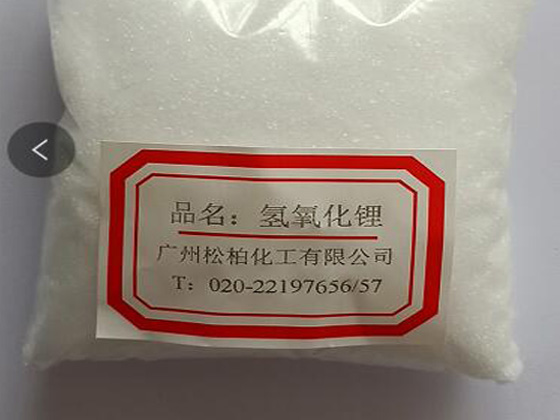 Lithium hydroxide can be used as a developing agent and lubricating oil for spectroscopic analysis. The additive of alkaline battery electrolyte can increase the electric capacity by 12%~15% and increase the service life by 2~3 times.
It can be used as an absorbent for carbon dioxide to purify the air inside the submarine.
The chemical equation is: 2LiOH(s) + CO2(g) = Li2CO3(s) + H2O(l).
Used in the production of lithium salt and lithium grease, alkaline battery electrolyte, lithium bromide refrigerator absorption liquid, lithium soap (lithium soap), lithium salt, developer, etc. or as analytical reagents; petroleum, chemical, light industry, Used in the nuclear industry. When used in alkaline storage batteries, the aluminum content is not more than 0.06%, and the lead content is not more than 0.01%. Used as an analytical reagent, photographic developer, also used in the manufacture of lithium; used as a raw material for the preparation of lithium compounds. Can also be used in metallurgy, petroleum, glass, ceramics and other industries.

Name: Battery grade lithium hydroxide monohydrate
Chemical formula: LiOH.H2O
Specifications: battery level;
Inspection standard: GB/T 26008-2010
Quality Index:
| | | |
| --- | --- | --- |
| Test items | unit | Indicator |
| LiOH.H 2 O | % | ≥95.0 |
| Fe | % |    ≤0.0008 |
| SO 4 2- | % | ≤0.01 |
| Cl - | % | ≤0.002 |
| Ca | % |   ≤0.01 |
| CO 3 2- | % | ≤1.0 |
| K | % |    ≤0.005 |
| Na | % |    ≤0.005 |
| Mg | % |    ≤0.001 |
| Insol in HCL | % |    ≤0.005 |