Styrene-butadiene rubber latex price purchase
Styrene-butadiene rubber latex price purchase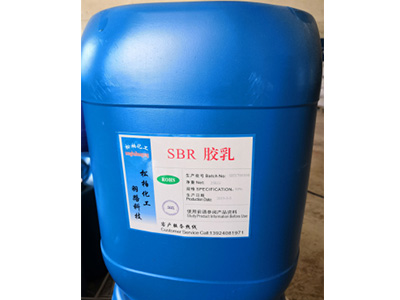 Styrene-butadiene rubber (SBR), also known as polystyrene butadiene copolymer. Its physical mechanism performance, processing performance and product performance are close to natural rubber. Some properties such as wear resistance, heat resistance, aging resistance and vulcanization speed are better than natural rubber. It can be used together with natural rubber and various synthetic rubbers. It is used in the fields of tires, tapes, hoses, wires and cables, medical equipment and various rubber products. It is a large-scale synthetic rubber product and one of the rubber varieties that have been industrialized early.
SBR is mainly used in the manufacture of tires, conveyor belts, hoses, adhesive sponge rubber, impregnated fibers and fabrics, and can also be directly used as adhesives, coatings and the like.
SBR latex is a polymer dispersion with good mechanical stability and operability, and has a high bond strength. It is specially formulated for use as a binder in various types of batteries.
The product should be stored in a cool and ventilated condition at 10 ° C ~ 30 ° C, and the storage period of the month is checked.
Packing specification: 25KG/barrel; 200KG/barrel.
Main product indicators:
| | |
| --- | --- |
| Test items | index |
| Solid content | 49.0-51.0% |
| PH value | 6.0-7.0 |
| Viscosity | 80-400mPa.s |
| Surface Tension | 41-47 |