Sulfuric acid whisker manufacturers
Sulfuric acid whisker manufacturers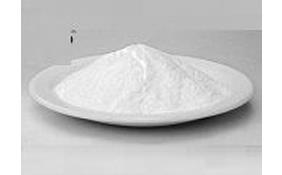 Sulfuric acid whisker
Appearance: white powder
Whiteness: more than 90%
Fineness: ≤80 mesh
Density: 2.69 g/cm3
Loose density: 0.4-0.8 (g.cm-3)
Chemical composition: CaSO4
Purity: ≥95%
Particle shape: long columnar fiber
Length: 50-300μm
Diameter: 4-8μm
Length to diameter ratio: 30-60 (90%)
Packing: 20kg/bag (lined with plastic bag, covered with kraft paper bag)
First, detailed indicators:
Appearance: white powder
Whiteness: more than 90% fineness: ≤80 mesh
Density: 2.69 g/cm3
Relaxation density: 0.4-0.8 (g.cm-3)
Chemical composition: CaSO4
Purity: ≥95%
Particle shape: Length of long columnar fiber: 50-300μm
Diameter: 4-8μm
Length to diameter ratio: 30-60 (90%)
Packing: 20kg/bag (lined with plastic bag, covered with kraft paper bag)
two. Application characteristics of calcium sulfate whisker in resin grinding wheel
1. The heat-resistance performance of calcium sulfate whiskers is better than that, which can help to supplement the strength in the whole formula, and can also better increase the shear strength and impact strength of the product.
2. The dispersibility of calcium sulfate whiskers and the affinity of phenolic resin and epoxy resin are very good, and can be evenly dispersed in the resin separating agent.
3. Add calcium sulfate whiskers, can properly reduce the amount of cryolite, can guarantee the self-sharpness of the product, and even improve the sharpness of 10-20%.
4. The hardness of calcium sulfate whiskers is moderate, and the mold is not damaged during the molding process of the mixture.
5. Calcium sulfate whiskers themselves have high strength and modulus. They have good effect on the stability of resin grinding wheel. The calcium sulfate whiskers have high strength, high modulus, high toughness, high insulation and wear resistance. It has high temperature resistance, acid and alkali resistance, corrosion resistance, good infrared reflection, easy surface treatment, easy compounding with polymer, non-toxic and many other good physical and chemical properties. Calcium sulfate whiskers combine the advantages of both reinforcing fibers and ultra-fine inorganic fillers. They can be used as reinforcing and toughening agents or functional fillers in resins, plastics, rubber, paints, paints, paper, asphalt, friction and sealing materials. It can also be used directly as filter material, insulation data, fire and heat insulation data, infrared reflection data and high insulation materials for covered wires. Calcium sulphate calcium crystal whisker is a single crystal of calcium sulphate fiber synthesized by using a raw gypsum as a raw material through a specific process and formulation. It has an average cross section, a good shape and a highly sophisticated internal construction. It is a non-metallic material with many special properties. Calcium sulfate whiskers are used in polymer materials, which can not only strengthen and toughen, but also thicken, heat, wear and oil. The experimental study on the preparation of epoxy resin adhesives was stopped in the laboratory with calcium sulfate whiskers as fillers. The study focused on the effects of calcium sulfate whiskers on the strength, toughness, heat resistance and thixotropy of epoxy adhesives. The results indicate that epoxy adhesives prepared with calcium sulfate whiskers as fillers not only have obvious characteristics of strengthening, toughening, thickening, heat resistance, abrasion resistance, oil resistance and thixotropy, but also The comprehensive cost of formulating the adhesive is not improved. It can be said that the application of calcium sulfate whiskers in adhesives has a very general prospect.