Manufacturer wholesale potassium hydroxide
Manufacturer wholesale potassium hydroxide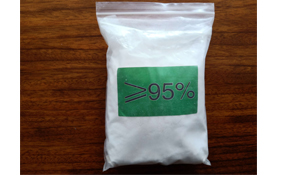 Potassium hydroxide product traits:
● Even white powder, which is a strong alkali and is highly corrosive.
● Soluble in water, dissolves and releases a lot of heat.
product description:
●The company's high quality powdered potassium hydroxide is the first in China.
●The product has the advantages of good fluidity, low dust and instant dissolution.
● Represents the development trend of the shape of potassium hydroxide products, which can perfectly replace the traditional flake potassium hydroxide.
Product Usage:
Widely used in alkaline batteries, disproportionated rosin potassium soap, advanced detergents and cosmetics, pharmaceutical intermediates, various potassium salts, synthetic rubber, ABS resin, food additives, paper component, petroleum refining, etc.
Packing:
25kg polyethylene bags, paper bags, ton bags, iron drums, can also be designed and packaged according to customer requirements.
Storage and transportation:
● Store in a ventilated and dry warehouse. It should not be stored in the shed or in the open air. Pay attention to moisture.
● When transporting and unloading, it should be protected from rain and dry, and the packaging is intact.
● Can not be stored and mixed with acids.
main indicators:
Test items

unit

Type I

Type II

Superior product

First grade

Superior product

First grade

Potassium hydroxide (KOH) ≥

%

95.0

95.0

90.0

95.0

Potassium carbonate (K2CO3) ≤

%

0.5

0.5

0.5

0.5

Chloride (in terms of Cl) ≤

%

0.005

0.01

0.005

0.01

Sulfate (calculated as SO4) ≤

%

0.002

0.005

0.002

0.005

Nitrate and nitrite (in terms of N) ≤

%

0.0005

0.0005

0.0005

0.0005

Phosphate (based on PO4) ≤

%

0.002

0.005

0.002

0.005

Silicate (calculated as SiO3) ≤

%

0.01

0.01

0.01

0.01

Iron (Fe) ≤

%

0.0002

0.0005

0.0002

0.0005

Sodium (Na) ≤

%

0.5

1.0

0.5

1.0

Aluminum (Al) ≤

%

0.001

0.002

0.001

0.002

Calcium (Ca) ≤

%

0.002

0.005

0.002

0.005

Nickel (Ni) ≤

%

0.0005

0.001

0.0005

0.001

Heavy metal (in Pb) ≤

%

0.001

0.002

0.001

0.002